You've probably stared longingly at a Hasselblad 500cm. Or drooled over a Rolleiflex. And if so, you're probably in love with the look of Medium Format film photography.
Medium format has been a goal for many years. While 35mm is fun, and I love the rush of getting my prints back, they never felt "full." Even the highest resolution scans left something to be desired. For many years I thought I just wasn't a great film photographer. But that changed when I jumped into Medium Format with the Zenza Bronica.
I found a deal on craigslist. A guy was selling a Zenza Bronica with a bunch of lenses, light meter, and two film backs. It wasn't a Hasselblad, but it looks like one, and had the cool waist-level viewfinder I so wanted to shoot with. I bought it and went on a photo walk with my fellow film enthusiast & photographer, Joe.
We wandered around the waterfront in Bellingham, WA on the first sunny afternoon of spring. "Don't bring a meter. Shoot from your gut. When in doubt, over expose a little. Film is very forgiving." Joe told me as we started. This advice was incredibly freeing. I set my expose and focused the rest of my attention to compositions.
The next evening, I tried out some Portra 400. A friend was shooting a bonfire scene on a beach, so I brought the Bronica along.
Of course, no venture into film is complete without a little Black & White. While visiting my family in Seattle, I took an opportunity to practice with some Kodak Tri-X 400.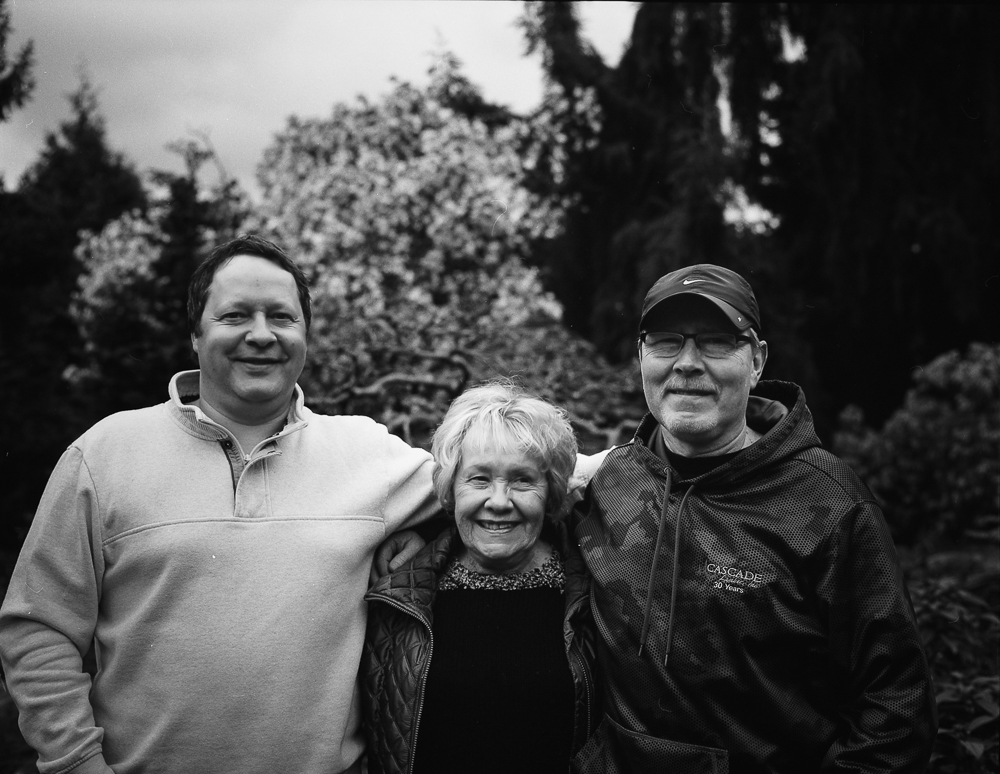 Shot on the Zenza Bronica w/ 70mm lense
Kodak Portra 160, 400, and TRI-X 400